Feel rewarded when you shop with PharmaChoice. The exclusive PharmaChoice Perks Reward Program offers a simpler way to save money when you purchase almost any item. The more you spend, the more you save.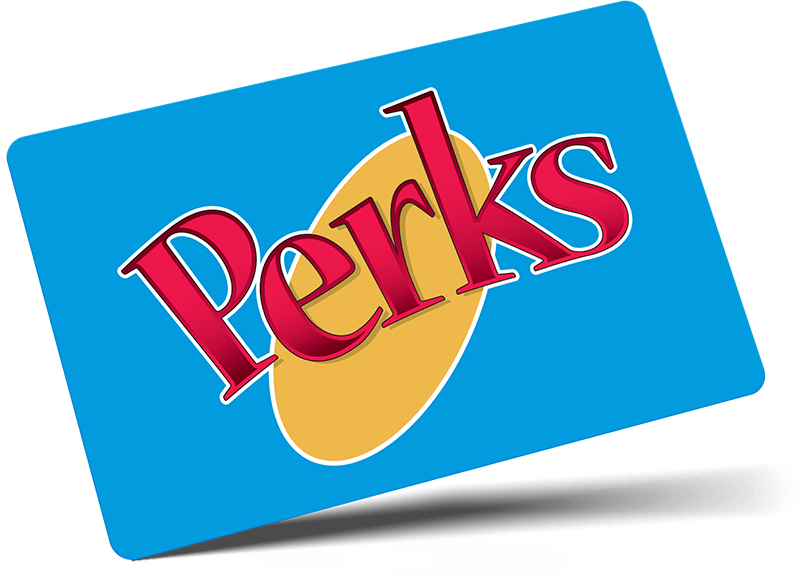 What is a PharmaChoice Perks Card?
At PharmaChoice, we believe in saving you money.
What better way to save, than with the exclusive PharmaChoice Perks Rewards Program. Saving money has never been so simple. Here's how it works: 
How Does the Perks Rewards Program Work?
How Can I Earn Extra Perks?
Your savings can add up faster than you think.
To earn even more Perks rewards, buy Option+ products, which give you extra Perks on top of the ones you're already earning. Additional Perks can be found on specially marked items throughout the store, and in your PharmaChoice flyer. Of course, you'll also collect more Perks simply by shopping at your locally-owned community PharmaChoice!
What Can I Do With My Perks?
Perks save you money on your purchase total.
Realizing the benefits of the Perks program isn't limited to specific items, you save on the total of your purchase. You can redeem 15 Perks and save $5*, or redeem 75 Perks and save $25*! With Perks you can redeem towards and save on anything you purchase!
Frequently Asked Questions
*Perks are awarded based on pre-tax purchases. Perks are not awarded and may not be redeemed on cigarettes and tobacco (where sold), pre-paid phone cards, electronic gift cards, lottery tickets, post office and bill payments (where accepted). The collection of Perks for prescription purchases may vary by province and is governed by provincial governments, provincial regulatory authorities and third party insurance plans. Discount applies to the full purchase price (excluding taxes). Perks cannot be redeemed on prescription drugs and products that contain codeine. The Perks loyalty program is available at participating PharmaChoice locations and may change or be withdrawn without notice at any time. Redemption of Perks points has no cash value remittance to customers. Perks points can be redeemed during the next purchase of $10 (before tax) or more.